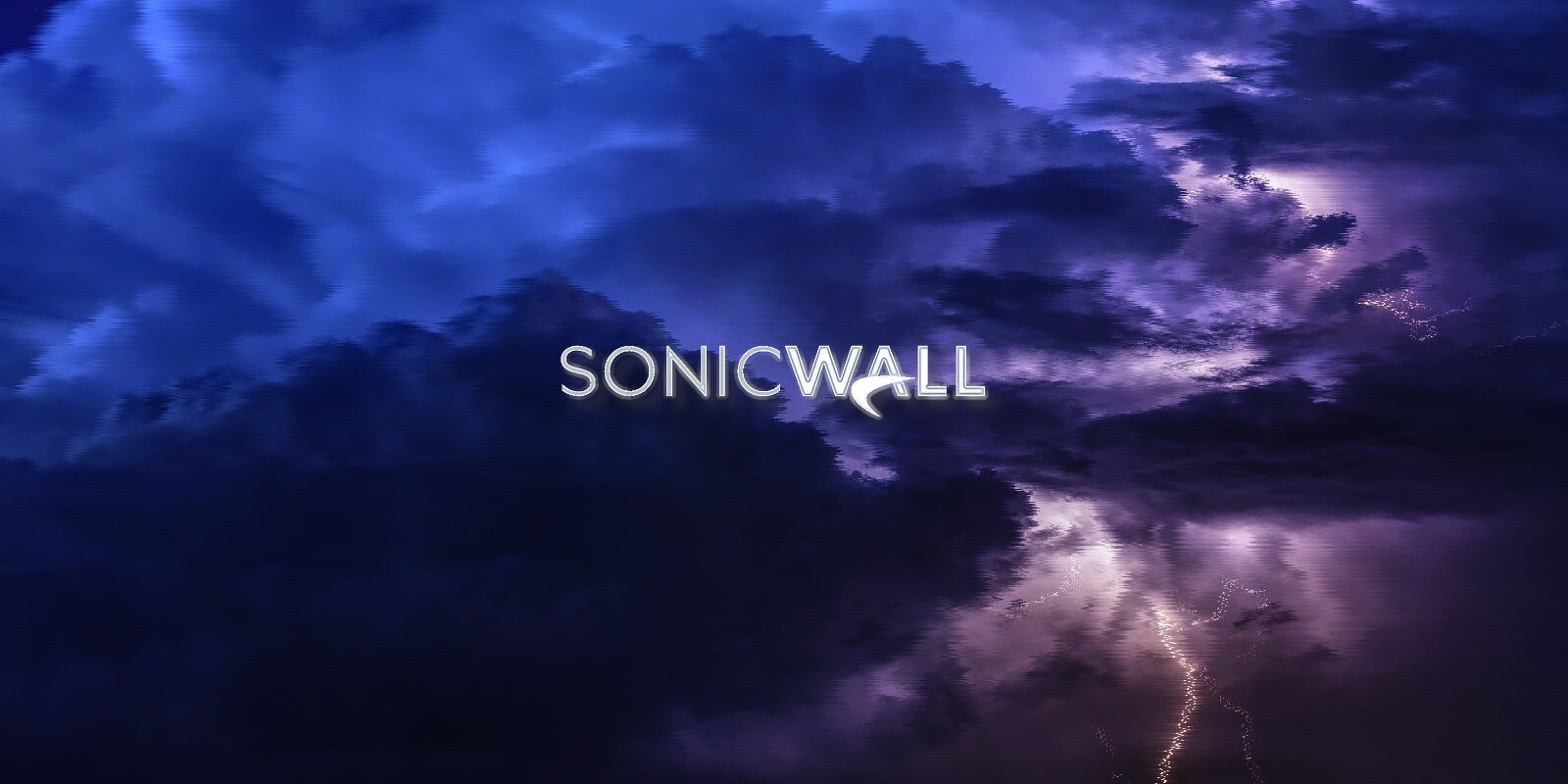 Security hardware manufacturer SonicWall has issued an urgent security notice about threat actors exploiting a zero-day vulnerability in their VPN products to perform attacks on their internal systems.
SonicWall is a well-known manufacturer of hardware firewall devices, VPN gateways, and network security solutions whose products are commonly used in SMB/SME and large enterprise organizations.
On Friday night, SonicWall released an 'urgent advisory' stating that hackers used a zero-day vulnerability in their Secure Mobile Access (SMA) VPN device and its NetExtender VPN client in a "sophisticated" attack on their internal systems.
"Recently, SonicWall identified a coordinated attack on its internal systems by highly sophisticated threat actors exploiting probable zero-day vulnerabilities on certain SonicWall secure remote access products," states SonicWall's security notice published late Friday night.
SonicWall is currently investigating what devices are affected by this vulnerability. Below is the current status of this investigation:
Vulnerable devices:
NetExtender VPN client version 10.x (released in 2020) utilized to connect to SMA 100 series appliances and SonicWall firewalls
Secure Mobile Access (SMA) version 10.x running on SMA 200, SMA 210, SMA 400, SMA 410 physical appliances and the SMA 500v virtual appliance
Not affected:
SonicWall Firewalls: All generations of SonicWall firewalls are not affected by the vulnerability impacting the SMA 100 series (SMA 200, SMA 210, SMA 400, SMA 410, SMA 500v). No action is required from customers or partners.
NetExtender VPN Client: While we previously communicated NetExtender 10.X as potentially having a zero-day, that has now been ruled out. It may be used with all SonicWall products. No action is required from customers or partners.
SMA 1000 Series: This product line is not affected by this incident.  Customers are safe to use SMA 1000 series and their associated clients. No action is required from customers or partners.
SonicWall SonicWave APs: No action is required from customers or partners.
Still being investigated:
SMA 100 Series: This product remains under investigation for a vulnerability, however we can issue the following guidance on deployment use cases: 
Current SMA 100 Series customers may continue to use NetExtender for remote access with the SMA 100 series. We have determined that this use case is not susceptible to exploitation.
We advise SMA 100 series administrators to create specific access rules or disable Virtual Office and HTTPS administrative access from the Internet while we continue to investigate the vulnerability.
Secure Mobile Access (SMA) is a physical device that provides VPN access to internal networks, while the NetExtender VPN client is a software client used to connect to compatible firewalls that support VPN connections.
SonicWall states that customers can protect themselves by enabling multi-factor authentication (MFA) on affected devices and restricting access to devices based on whitelisted IP addresses.
FOR SMA 100 SERIES
Use a firewall to only allow SSL-VPN connections to the SMA appliance from known/whitelisted IPs
Or configure whitelist access on the SMA directly itself
FOR FIREWALLS WITH SSL-VPN ACCESS VIA NETEXTENDER VPN CLIENT VERSION 10.X
Disable NetExtender access to the firewall(s) or restrict access to users and admins via an allow-list/whitelist for their public IPs
MFA MUST BE ENABLED ON ALL SONICWALL SMA, FIREWALL & MYSONICWALL ACCOUNTS
SonicWall has not released detailed information about the zero-day vulnerabilities. Based on the mitigation steps, they appear to be pre-auth vulnerabilities that can be remotely exploited on publicly accessible devices.
BleepingComputer has contacted SonicWall with questions about this attack but has not heard back.
If you have first-hand information about this or other unreported cyberattacks, you can confidentially contact us on Signal at +16469613731 or on Wire at @lawrenceabrams-bc.
On Wednesday, BleepingComputer was contacted by a threat actor who stated that they had information about a zero-day in a well-known firewall vendor. It is unknown if this is related to the SonicWall disclosure.
"I have information about hacking of a well-known firewall vendor and other security products by this they are silent and do not release press releases for their clients who are under attack due to several 0 days in particular very large companies are vulnerable technology companies," BleepingComputer was told via email.
This person never responded to further emails.
VPN vulnerabilities have been a popular method for threat actors to gain access to and compromise a company's internal network. Once threat actors gain access, they spread laterally through the network while stealing files or deploying ransomware.
Some of the VPN devices that have been historically used in attacks include CVE-2019-11510 Pulse VPN flaw, the CVE-2019-19781 Citrix NetScaler bug, and the CVE-2020-5902 critical F5 BIG-IP flaw.
Update 1/24/21: Updated article to include new list of impacted and unaffected devices.
[ad_2]

Source link
Is your business effected by Cyber Crime?
If a cyber crime or cyber attack happens to you, you need to respond quickly. Cyber crime in its several formats such as online identity theft, financial fraud, stalking, bullying, hacking, e-mail fraud, email spoofing, invoice fraud, email scams, banking scam, CEO fraud. Cyber fraud can lead to major disruption and financial disasters. Contact Digitpol's hotlines or respond to us online.
Digitpol is available 24/7.
Email: info@digitpol.com
ASIA +85239733884
Europe +31558448040
UK +44 20 8089 9944