Linux Servers Under Attack for a DecadeNew research has found that the Linux platform has been under attack from Chinese threat groups for a decade. The "Decade of the RATs Research Report," published today by BlackBerry, reveals how five Chinese APT groups targeted Linux servers, Windows systems, and mobile devices running Android in a prolonged cross-platform attack. Researchers said that they are confident that the APT groups "are likely comprised of civilian contractors working in
Philippines Arrests 32 on Fake News ChargesPolice in the Philippines have charged 32 people with disseminating false information regarding the COVID-19 health crisis.The Philippine National Police Anti-Cybercrime Group (PNP-ACG) said that 8 of those arrested allegedly spread fake rumors about the novel coronavirus orally around their local neighborhoods. The remaining 24 suspects are accused of using social media platforms to circulate falsehoods about the deadly virus.Among the suspects is publ
Internet Traffic Spiked to Double Normal Rate in MarchInternet traffic saw a major spike in March, but it will scale in the face of increased user demand.Speaking as part of the Akamai Edge conference, delivered as a virtual summit, Tom Leighton, CEO and co-founder of Akamai, said that COVID-19 is creating major changes in lifestyles, as the internet was intended to make our lives manageable."We are operating at a larger scale," Leighton said, acknowledging that questi
UK Businesses Could Make Huge Savings on Cybersecurity ServicesUK businesses could save up to £8.3bn by purchasing cybersecurity products and services from a more diverse range of suppliers, according to a study by Cynapse. It suggests that shopping around for cybersecurity services, thereby democratizing the market, would be hugely beneficial to UK companies.Currently, businesses tend to turn to big firms for their cybersecurity needs. It is estimated that 76% of the UK cybersecurity mark
Only a Quarter of Orgs 'Focus' on Cyber-Attack PreventionA new report from the Ponemon Institute has revealed that just 24% of organizations focus on optimizing cyber-attack prevention capabilities, despite 70% of security professionals believing that the ability to effectively prevent attacks strengthens security posture.The research report, The Economic Value of Prevention in the Cybersecurity Lifecycle, sponsored by Deep Instinct, compiled survey responses from over 600 IT an
Shadow IT Represents Major #COVID19 Home Working ThreatRising threat levels and remote working challenges stemming from the COVID-19 pandemic are putting increased pressure on IT security professionals, according to new data from Check Point.The vendor polled over 400 respondents from global organizations with over 500 employees to better understand the current challenges facing security teams.It revealed that 71% of security professionals had reported an increase in security threats or att
INTERPOL: #COVID19-Fighting Hospitals Facing Ransomware DelugeINTERPOL has been forced to issue an alert to global police about the heightened risk of ransomware attacks on hospitals and other front-line organizations as they battle the COVID-19 pandemic.The law enforcement organization said it issued a Purple Notice to all 194 member countries, highlighting the scale of the threat. Its Cybercrime Threat Response team claimed to have detected a "significant increase" in attempte
ICO's Mega BA and Marriott Fines Delayed AgainHuge GDPR fines set to be levied by the UK regulator against British Airways and Marriott International have been delayed again as it considers representations from the multi-nationals.BA owner the International Airlines Group (IAG) claimed in its Annual Report for last year that it has made "extensive representations" to the Information Commissioner's Office (ICO) following its notice of intent to fine last July."As par
Vulnerabilities Detected in Government-sanctioned COVID-19 AppA COVID-19 app officially approved by the government of Colombia has been found to contain vulnerabilities.Research published today by ZeroFOX's Alpha Team raises concerns over an official government-sanctioned mobile app and several other apps created in response to the global health crisis. On March 9, Colombia's president, Ivan Duque, announced the launch of the CoronApp-Colombia app as a way for Colo
Data Thieves Hit California Property Management Company A California property management company has been targeted by data thieves operating out of the San Diego area.An online database belonging to Wolfe & Associates, Property Services, was compromised by cyber-criminals in a data breach that may have occurred as many as six months ago. The company was unaware that a breach had taken place until it was notified by the Santa Barbara Police Department on March 5. In a&nbsp
Australians Arrested Over $2.6m Email ScamPolice in Australia have arrested two men in connection with a $2.6m BEC (business email compromise) scam involving phony invoices. The men are believed to be part of a syndicate responsible for emailing businesses with invoices doctored to divert transferred funds into the scammers' personal bank accounts. In two early-morning raids carried out on April 2, New South Wales Police arrested a 29-year-old in Zetland, whom they belie
DefenceTalkRaytheon Technologies Corporation announced the successful completion of the all-stock merger of equals transaction between Raytheon Company and United Technologies Corporation on April 3,…
Common Flaws Discovered in Penetration Tests PersistBrute forcing accounts with weak and guessable passwords, and exploitation using the EternalBlue vulnerability remain among the top 10 findings in penetration tests.According to research by Lares, the most frequently encountered vulnerabilities and attack vectors during engagements in the past six months have remained exactly the same as in it's previous report, which came out in July last year.Its latest report analyzed the simi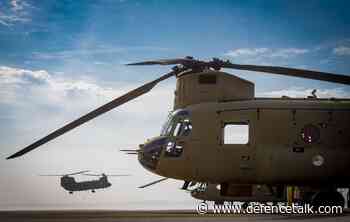 DefenceTalkBoeing recently delivered the first CH-47F Chinook with an upgraded cockpit to the Royal Netherlands Air Force (RNLAF), continuing a track record of on-time deliveries to customers. The…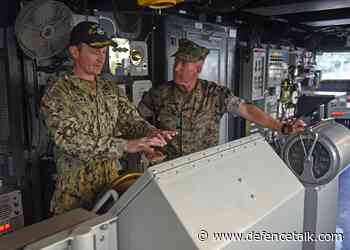 DefenceTalkThe US naval commander whose widely publicized plea for help for his coronavirus-affected crew led to his dismissal has reportedly himself tested positive for the disease. Captain Brett…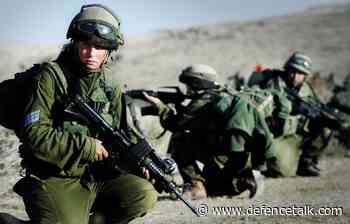 DefenceTalkPrime Minister Benjamin Netanyahu on Friday gave the green light for soldiers to be deployed in a mostly ultra-Orthodox Jewish city considered the centre of Israel's novel…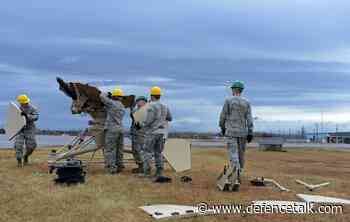 DefenceTalkThe US Space Force (USSF) has awarded two $500 million contracts to develop and produce satellite communications modems secure from enemy jamming. On Monday, the USSF's Space and…
DoJ: Zoombombing Could Land You Behind BarsThe Department of Justice (DoJ) has warned that Zoombombers could receive a prison sentence if found and convicted, as the COVID-19 pandemic forces meetings online.The number of daily meeting participants on Zoom has risen from 10 million in December last year to a staggering 200 million by March, the firm revealed last week. However, users who fail to pay attention to their privacy settings may find their meetings disrupted by uninvited guests.Reports
Docker Users Targeted with Crypto Malware Via Exposed APIsHackers are attempting to compromise Docker servers en masse via exposed APIs in order to spread cryptocurrency mining malware, according to researchers.Aqua Security claimed to have tracked the organized campaign for several months, revealing that thousands of attempts to hijack misconfigured Docker Daemon API ports are taking place almost every single day."In this attack, the attackers exploit a misconfigured Docker API port to ru
Zoom Blow as Thousands of User Videos Are Found OnlineResearchers have discovered thousands of private Zoom recordings exposed online, in another blow to the firm's security credentials as it struggles to support a huge surge in users.Former NSA researcher Patrick Jackson told The Washington Post that he was able to find the videos via a simple cloud storage search.Many of them were apparently stored in Amazon Web Services (AWS) S3 buckets without passwords, and because the Zoom default na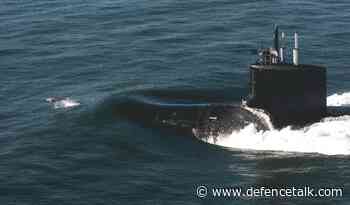 DefenceTalkThe Navy commissioned USS Delaware (SSN 791), the 18th Virginia-class attack submarine, April 4. Although the traditional public commissioning ceremony was canceled for public health…
Google Mobility Reports Show Impact of Lockdown Google published reports today that use aggregated phone location data to show how closely lockdown regulations are being followed around the world. The company said its COVID-19 Community Mobility Reports would "provide insights into what has changed in response to work from home, shelter in place, and other policies aimed at flattening the curve of this pandemic."The reports use aggregated, anonymized data gathered from cell phones
Threat Group Lures Victims with Teddy BearsA threat group is using gift cards, sweet-faced teddy bears, and the United States Postal Service to carry out a new physical phishing campaign. The deceptive ruse has been identified as the work of FIN7, otherwise known as the Navigator Group and the Carbanak Group. Victims receive a new furry friend in their mailbox together with a gift card, a malicious USB drive, and a fake letter purporting to be from the customer relations department of
Washington State Legalizes Restricted Use of Facial Recognition Technology A bill permitting the use of facial recognition technology with certain restrictions has been signed into law in Washington State.Governor Jay Inslee signed the new bill on March 31 after it was passed by the Washington State House of Representatives on March 12 by a vote of 27 to 21 in favor. The new law will come into effect next year. The new legislation will limit the "unconstrained use of facial r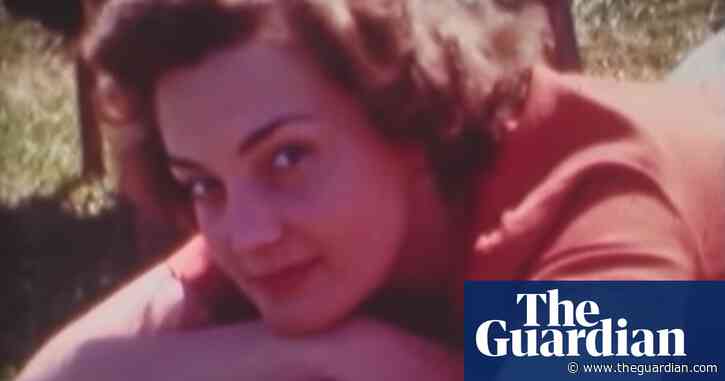 Footage, preserved in original canister, shows people who worked at secret wartime site
Unique and "astonishing" film footage has emerged of men and women who worked for one of Britain's most secret second world war units.The 11-minute silent film shows smiling staff who worked for MI6 Section VIII at Whaddon Hall in Buckinghamshire, a secret site connected to Bletchley Park. It was at Whaddon that some of the nation's most skilled wireless operators would send out messag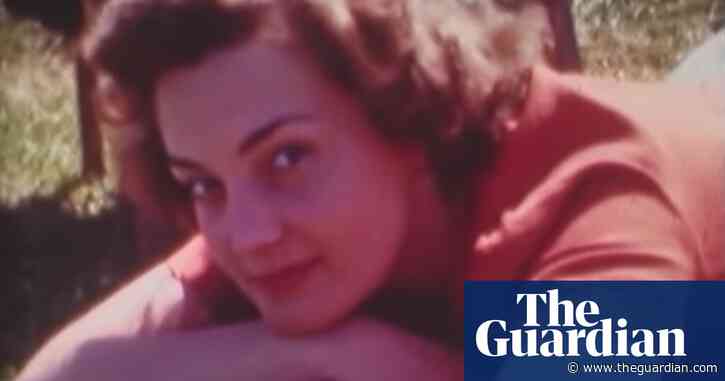 Silent film reel, preserved in its original canister, shows people who worked for secret MI6 site
Unique and "astonishing" film footage has emerged of men and women who worked for one of Britain's most secret second world war units.The 11-minute silent film shows smiling staff who worked for MI6 Section VIII at Whaddon Hall in Buckinghamshire, a secret site connected to Bletchley Park. It was at Whaddon that some of the nation's most skilled wireless operators would send
Zoom Patches Three New Bugs in Scramble to Support Remote WorkersZoom has announced a freeze on new features as it grapples with emerging security and privacy issues, including three new security bugs revealed this week.The video conferencing app has been catapulted into the mainstream after widespread COVID-19 government lockdowns across the globe force home working and schooling on a massive scale. The number of daily meeting participants has grown from 10 million in December to roughly 2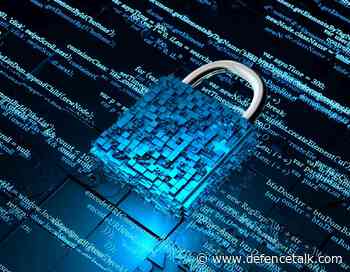 DefenceTalkInternet users have seen a surge in COVID-related cyberattacks and fraud schemes which could add to the misery of the pandemic, even as some hackers have called for dialing back their…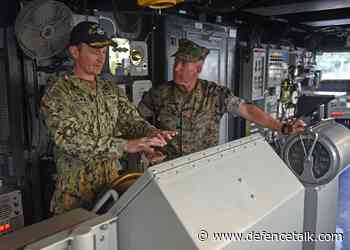 DefenceTalkThe Pentagon removed the captain of the coronavirus-stricken USS Theodore Roosevelt Thursday, saying he mishandled communications over how the outbreak was sweeping through the warship….
Rights Groups: #COVID19 Oppression Exceeds 9/11 ResponseA group of civil society organizations has called for restraint after warning that governments around the world are rolling out invasive surveillance programs on a massive scale to track and manage the spread of COVID-19.A statement signed by 100 civil liberties groups argued that "efforts to contain the virus must not be used as a cover to usher in a new era of greatly expanded systems of invasive digital surveillance."It claim
[ad_2]

Article Source link
Is your business effected by a COVID-19 / Coronavirus related Cyber Crime? 
If a cyber crime or cyber attack happens to you, you need to respond quickly. Cyber crime in its several formats such as online identity theft, financial fraud, stalking, bullying, hacking, e-mail fraud, email spoofing, invoice fraud, email scams, banking scam, CEO fraud. Cyber fraud can lead to major disruption and financial disasters. Contact Digitpol's hotlines or respond to us online. 
Digitpol is available 24/7.
Email: info@digitpol.com
Europe +31558448040
UK +44 20 8089 9944
ASIA +85239733884